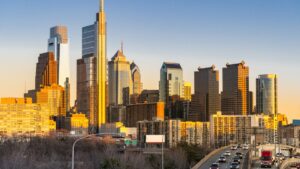 As the number of Americans who have been vaccinated continues to rise, workforces that have mostly operated remotely during the pandemic are considering returning to the physical office. Regardless of whether this labor reentry will be swift or staggered, office users — who largely punted major leasing decisions to 2021 — will now be more closely evaluating their next lease. And office users aren't alone.
According to OpenTable, restaurants began experiencing sharply increased in-person dining as of mid-March, while in-person retail sales are also expected to climb as vaccinated Americans take tentative steps back into the brick-and-mortar world. With more than 29 million square feet of retail space across the United States vacated in 2020 — according to CoStar, publisher of LoopNet — this may seem like the ideal time to open that brew pub you've always dreamed of.
But if you're among the retailers, restaurateurs or office occupiers contemplating a new lease, one question is likely repeating in your brain like a song you can't stop humming: how do I protect my rights as a commercial real estate tenant in the event of another pandemic or similar event? (Admittedly, it may not be the catchiest tune).
Read more at: https://www.loopnet.com/learn/how-to-try-to-pandemic-proof-your-next-commercial-lease/342209432/